INTRODUCING


THE ATOM

The small but mighty host device for Crowd Mics.

The ATOM serves as the central connection point between the attendee and moderator apps and the room's AV system.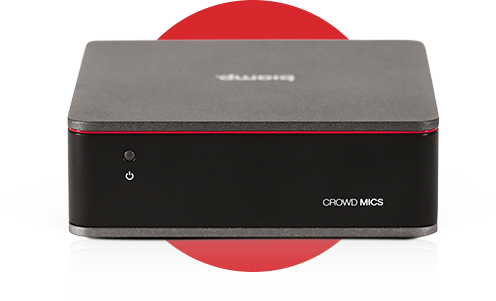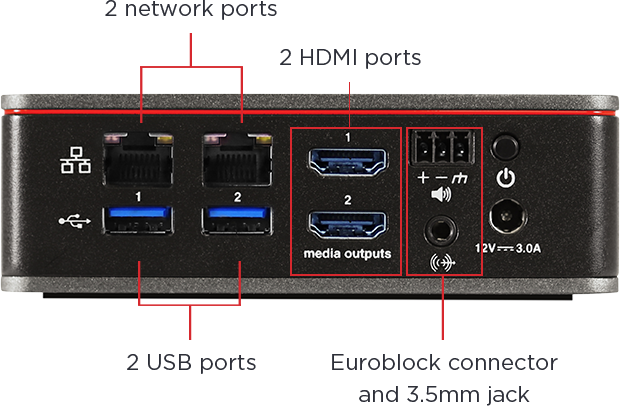 AV

CONNECTIONS

The ATOM supports four ways to output audio to the room:
3.5mm jack (unbalanced)
Euroblock connector (balanced)
HDMI embedded audio
USB audio
Any combination of these outputs can be used simultaneously.
Optionally, you can connect the ATOM to the room's displays via HDMI if you want to project poll results or other event content.

NETWORK

CONNECTIONS

Configuring the network settings on the ATOM is very straightforward:
Connect either network port to the venue's Wi-Fi system
Power up the ATOM
Connect to the ATOM configuration dashboard via a PC on the same subnet with the following URL: https://atom-XXXXXXXXXXXX.local, where the X's represents the MAC address of the ATOM and may be found on a label on the underside of the ATOM printed above the bar code.
A log in screen will require the following case-sensitive default credentials:

Username: admin
Password: first four and last four digits of the device serial number

Click on the network page to verify network settings and make changes as needed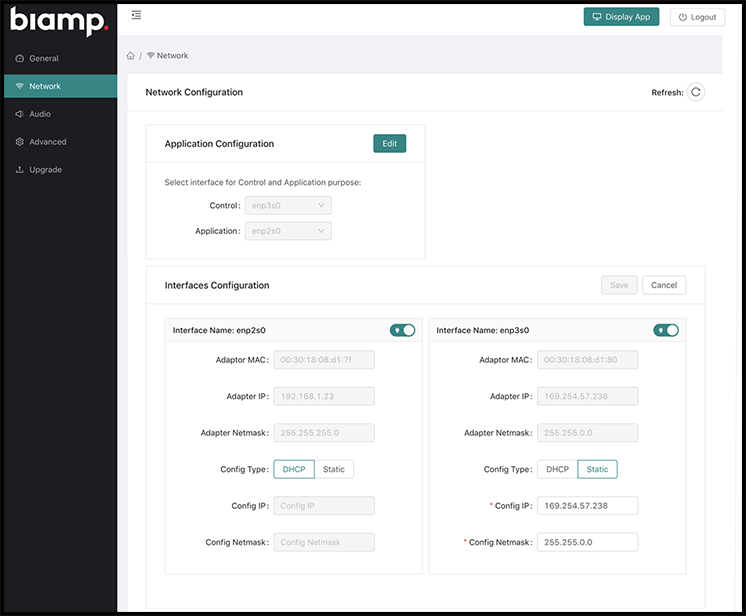 Refer to our Network Administrator's Guide for more details regarding network connectivity.